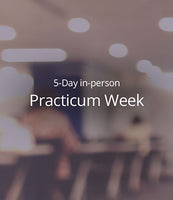 Registration fee covers course, materials/manuals, and daily breakfast
Location:
EEG Info Training Facility
6400 Canoga Ave. Suite 210B
Woodland Hills, CA 91367
Directions
Preferred Hotel:
Hilton Woodland Hills
6360 Canoga Ave.
Woodland Hills, CA 91367
Room Reservations
Schedule:
Syllabus
Instructors:
Virginia Rojas Albrieux, Psychologist, OMC
Evelyn Shapero, MA
Kurt Othmer, BA
MEMBER DISCOUNT
$200 discount for all members
COURSE INFORMATION

Attend this course and take a step towards becoming Othmer Method Neurofeedback Certified
Cancellation/Refund Policy: Cancellations must be received 10 days prior to the workshop. Cancellations made within the 10-day period will be subject to a $200.00 course materials and processing fee. If you cannot attend, a qualified substitute may attend in your place or you can choose to attend one of the other scheduled workshops. EEG Info reserves the right to cancel any event with due cause; a full refund will be issued for any registration fees or deposits paid. Attendees are also allowed to transfer to a future course.

Contact Information: To cancel your registration, sign up for a different workshop or have questions regarding this course, call EEG Info at 866.334.7878.

Information for Special Needs Participants: This program will be accessible to individuals with disabilities, according to requirements of the Americans with Disabilities Act. Please contact EEG Info if you need further information or if you have requests for special needs participants.

Nurses: Provider approved by the California Board of Registered Nursing, Provider Number 15652.

Satisfactory Completion: Participants must have paid tuition fee, signed in and out each day, attended the entire seminar, and completed an evaluation, in order to receive a certificate of completion/attendance. Certificates will be sent after the seminar.