Prerequisites:
- Introductory Course in Neurofeedback
- Minimum six months experience using Cygnet 2-Channel ILF HD
- Access to a Cygnet system for sessions
- Webcam and microphone for discussions


(we can help you before the class to technically get your cygnet system and webcam working to communicate in the discussions for the course).
Virtual Practicum 1 consist of three online training days:

• Qualifies as a live course for certification or recertification
CEs: 20.25

Instructors:
Virginia Rojas Albrieux, Psychologist, OMC
Evvy Shapero, MA
Kurt Othmer, BA


Attend this course and take a step towards becoming
Othmer Method Neurofeedback Certified


Cancellation/Refund Policy: Cancellations must be received 10 days prior to the workshop. Cancellations made within the 10-day period will be subject to a $200.00 course materials and processing fee. If you cannot attend, a qualified substitute may attend in your place or you can choose to attend one of the other scheduled workshops. EEG Info reserves the right to cancel any event with due cause; a full refund will be issued for any registration fees or deposits paid. Attendees are also allowed to transfer to a future course.

Continuing Education (CE) credits for psychologists are provided through the co-sponsorship of the American Psychological Association (APA) Office of Continuing Education in Psychology (CEP). The APA CEP Office maintains responsibility for the content of the programs. 22.5 hours.
Nurses: Provider approved by the California Board of Registered Nursing, Provider Number 15652 for 8 contact hours.
Contact Information: To cancel your registration, sign up for a different workshop or have questions regarding this course, call EEG Info at 866.334.7878.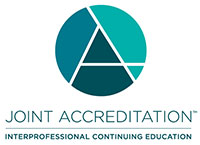 Joint Accreditation Statement: In support of improving patient care, this activity has been planned and implemented by Amedco LLC and EEG, Info. Amedco LLC is jointly accredited by the Accreditation Council for Continuing Medical Education (ACCME), the Accreditation Council for Pharmacy Education (ACPE), and the American Nurses Credentialing Center (ANCC), to provide continuing education for the healthcare team.

Psychologists (APA) Credit Designation: This course is co-sponsored by Amedco and EEG, Info. Amedco is approved by the American Psychological Association to sponsor continuing education for psychologists. Amedco maintains responsibility for this program and its content. 20.25 hours.

The following state boards accept courses from APA providers for Counselors: AK, AL, AR, AZ, CA, CO, CT, DC, DE, FL, GA, HI, IA, ID, IL, IN, KS, KY, MD, ME, MO, NC, ND, NH, NE, NJ, NM, NV, OK*, OR, PA, RI, SC, SD, TN, TX, UT, VA, WI, WY MI: No CE requirements.
*OK: Accepts APA credit for live, in-person activities but not for ethics and/or online courses.
The following state boards accept courses from APA providers for MFTs: AK, AR, AZ, CA, CO, CT, DE, FL, GA, IA, ID, IN, KS, MD, ME, MO, NE, NC, NH, NJ, NM, NV, OK*, OR, PA, RI, SC, SD, TN, TX, UT, VA, WA, WI, WY
AL MFTs: Credits authorized by NBCC or any other state licensing agency will be accepted.
MA MFTs: Participants can self-submit courses not approved by the MAMFT board for review.
The following state boards accept courses from APA providers for Addictions Professionals: AK, AR, CO, CT, DC, DE, GA, IA, IN, KS, LA, MD, MO, MT, NC, ND, NE, NJ, NM, NY (held outside NY ONLY), OK*, OR, SC, UT, WA, WI, WY
The following state boards accept courses from APA providers for Social Workers: AK, AR, AZ, CA, CO, DE, FL, GA, ID, IN, KY, ME, MN, MO, NE, NH, NM, OR, PA, VT, WI, WY